All-District High School Jazz Ensembles
November 14-15, 2020
2 Virtual Bands (North/South)
Virtual Bands Director
Dr. Mark O'Connor - University of Indianapolis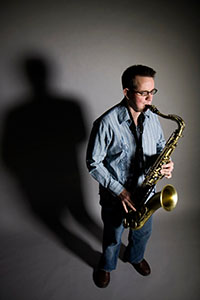 All-District Application Form Information
Application Form Procedure
Students are to fill out the online application form below.
Directors must be members of IJEA in good standing. Students will need their director's IJEA Membership ID number in order to register
At the close of the application period, directors will be asked to fill out an online evaluation for each of their students that completed an applicaton.
Two virtual jazz ensembles with a maximum of 50 students total will be chosen by committee to attend the All-District weekend
There will be a $35 participation fee (includes t-shirt sent to your school) for all selected students that will be due upon selection for the ensemble.

Student All-District Jazz Ensemble Application Form
(Deadline Has Passed)
All-District Timeline
September 28 - October 9, 2020: All-District Jazz Ensemble nomination forms will be accepted.
October 19 - All-District Ensemble Selections posted on IJEA Website
October 30 - Online Confirmation Due
November 14 - Virtual Rehearsals from 10:00 AM - 12:00 PM (Virtual South) or 1:00 - 3:00 PM (Virtual North).
November 15 - Recordings due for Virtual Band Compilation
Virtual Band Performances will be posted as soon they are completed



Performing Member Information